LIVE MORE, LEAK LESS ™
Now You Can Reduce Your
Bladder Leaks From Home
NO Medications, NO Surgery, NO Worries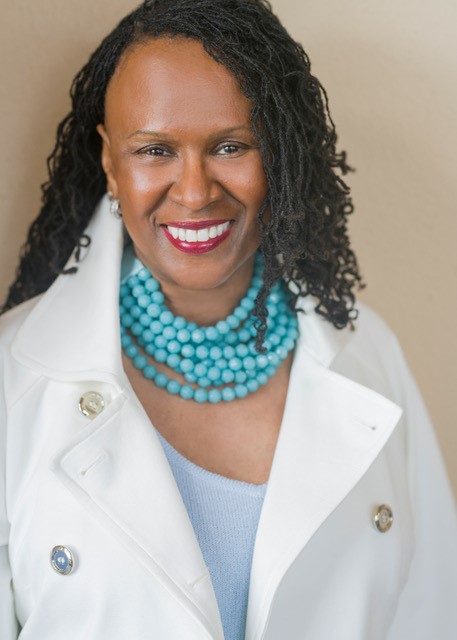 Dr. Shelia Craig Whiteman, PT, DPT, CLT
Creator, LIVE MORE, LEAK LESS™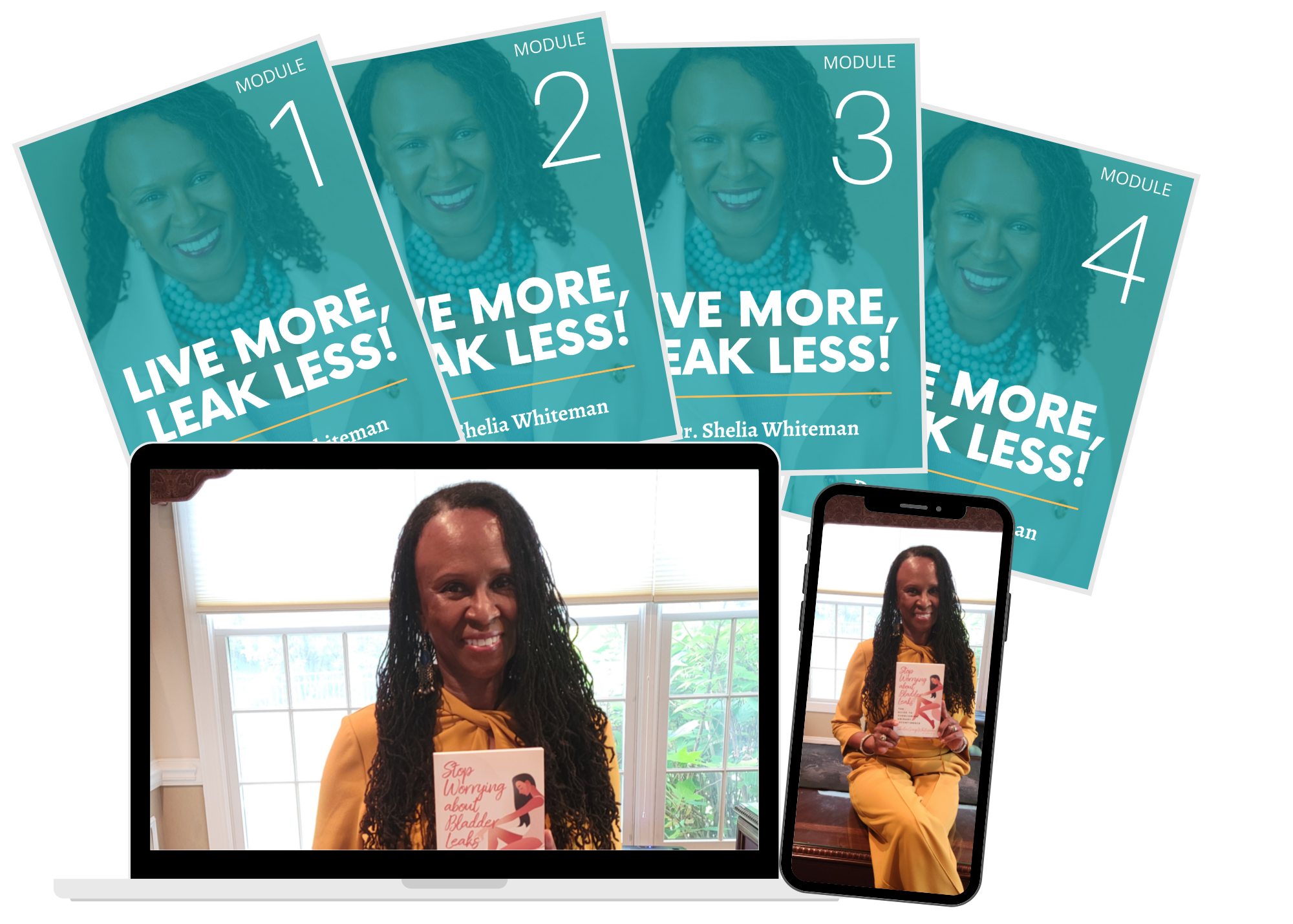 Total Value:
$1000
$37 TODAY!

Get Immediate Access
30-Day Money Back Guarantee

LIVE MORE, LEAK LESS™
The #1 Coaching Program to Help You Get Control of Your Leaky Bladder
… and YOU CAN DO IT
100% ONLINE!
without surgery

without pills

without doctor visits

without complex procedures

without leaving home
"Hi, I'm Dr. Shelia Whiteman… and I help Women Stop Embarrassing Bladder Leaks the Natural Way – Without Surgery."

I am a licensed doctor of physical therapy specializes in pelvic health. I have treated hundreds of women for pelvic floor disorders to help them reduce and eliminate urinary incontinence.
And I'm super grateful for the opportunity to work with women just like you who struggle with embarrassing bladder leaks. 
My mission is to help you reduce those leaks naturally – and get control over your bladder – without medication or surgery.
I created this 30 Day Coaching Program to help you get the results you want from the comfort and privacy of your own home. It's the fastest, easiest way to get from where you are to where you want to be!
But you may be wondering…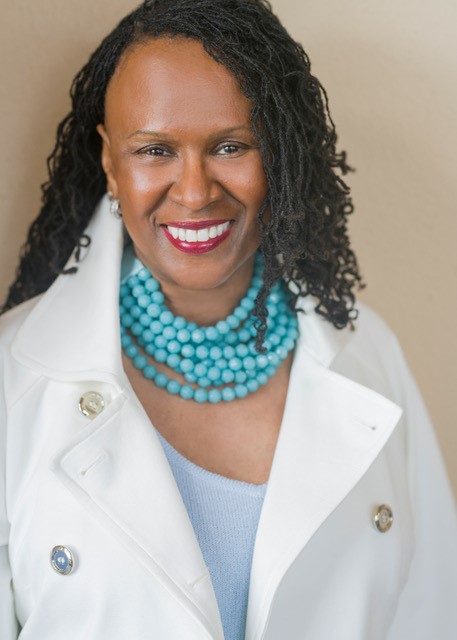 Dr. Shelia Craig Whiteman, PT, DPT, CLT
Creator, LIVE MORE, LEAK LESS™
"Is It Even Possible To Improve My Leaky Bladder from Home?"
Most of the time, and for most people, the answer is YES!
If you have urinary incontinence that is not due to a medical issue such as neurological disease, recurrent infections, or bladder disease, bladder leakage should not happen.
When there is no underlying problem or diagnosis that affects the urinary system, the success rate is very high for reducing and stopping bladder leaks.
Bladder leaks do not have to be accepted as a normal part of aging.
Although the incidences of urinary incontinence increases with age, they can be reduced or eliminated with the right program…
LIVE MORE, LEAK LESS™
is Everything You Need to
Reduce Your
Bladder Leaks
in 30 Days or Less from Home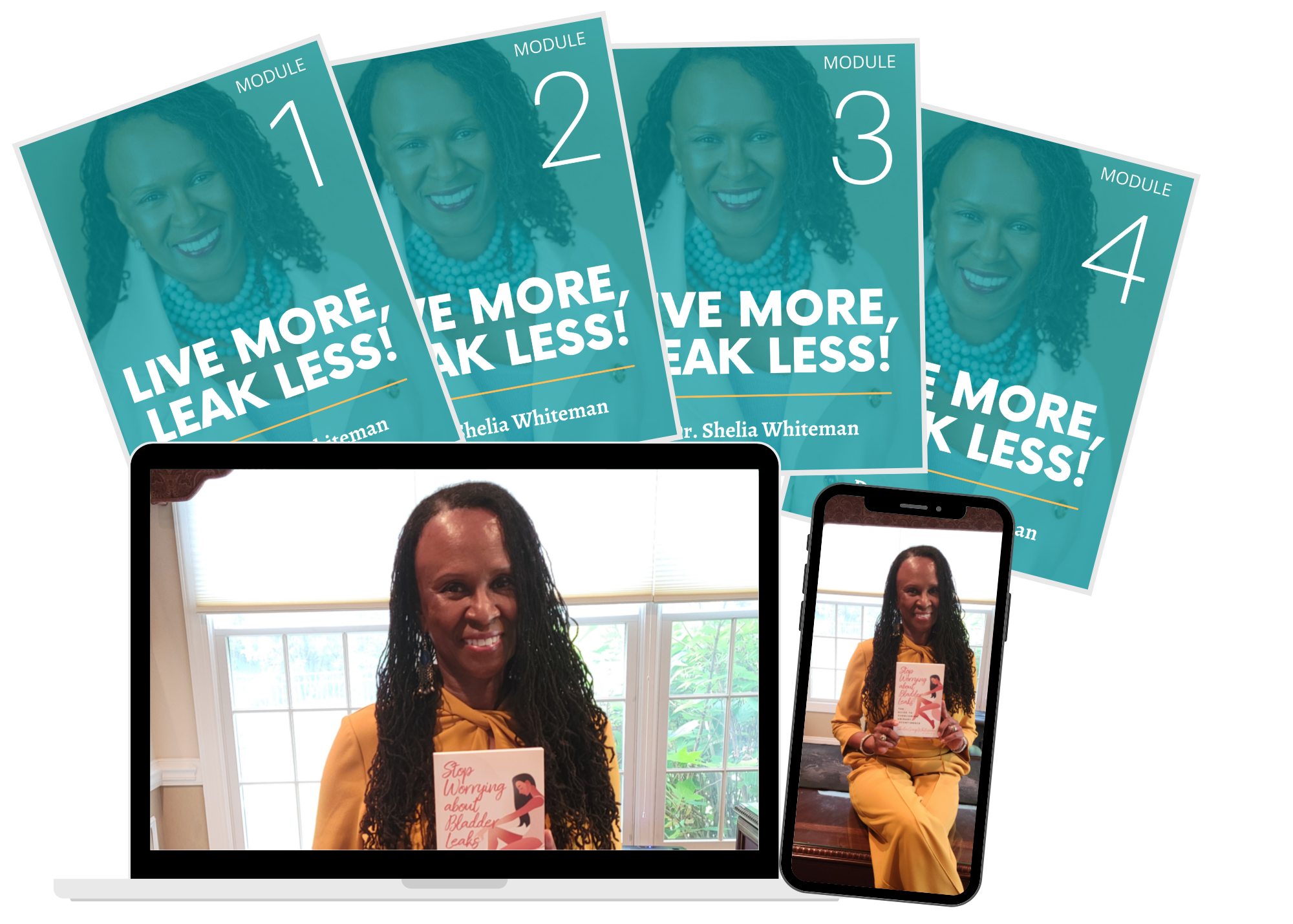 Get VIP Access to 4 Weeks of LIVE Coaching and Powerful Online Classes
Week 1: Learn how to identify your problem to improve your outcome.

Value: $250

Week 2: The role of breath and relaxation in reducing bladder leaks.

Value: $250

Week 3: How pelvic floor strengthening can improve bladder control.

Value: $250

Week 4: Lifestyle changes to help stop bladder leaks.

Value: $250

PLUS: Opportunity for a one-on-one consultation with Dr. Shelia.

Value: Priceless!
Total Value:
$1000
$37 TODAY!

Get Immediate Access
30-Day Money Back Guarantee
7 REASONS
WHY YOU SHOULD JOIN TODAY!
#1: A leaky bladder will not go away by itself.
Urinary incontinence problems DO NOT get better by themselves. In fact, symptoms get worse over time. The longer you wait, the more difficult it is to solve.
#2: Avoid embarassing social situations.
With this program, you'll no longer be afraid of messing up your clothes or always having an urge to go. You can take trips, go out to eat, or watch movies again without having to worry about finding a bathroom.
#3: Eliminate expensive "band-aid" solutions.
If you're using pads or other incontinence products then you know they're an expensive and bothersome solution. This program will help you avoid the hassle and expense.
#4: Avoid medications.
You'll learn how to reduce or eliminate bladder leaks the natural way with Dr. Shelia Whiteman's program. No drugs, no prescriptions, no nonsense.
#5: Avoid surgical procedures.
Surgery should only be considered as a last resort – and for most people, surgery is unnecessary.
#6: Get help from the comfort and convenience of your home.
With this online coaching program, you'll receive step-by-step online content and weekly calls with Dr. Shelia Whiteman. No appointments, waiting rooms, doctor visits, or paperwork.
#7: Get real results with no risk.
Today you can start this amazing program for a special low price and begin seeing results. Try it for 30 days risk-free and judge for yourself!
Total Value:
$1000
$37 TODAY!

Get Immediate Access
30-Day Money Back Guarantee
You're 100% Protected with a
30-Day Money Back Guarantee.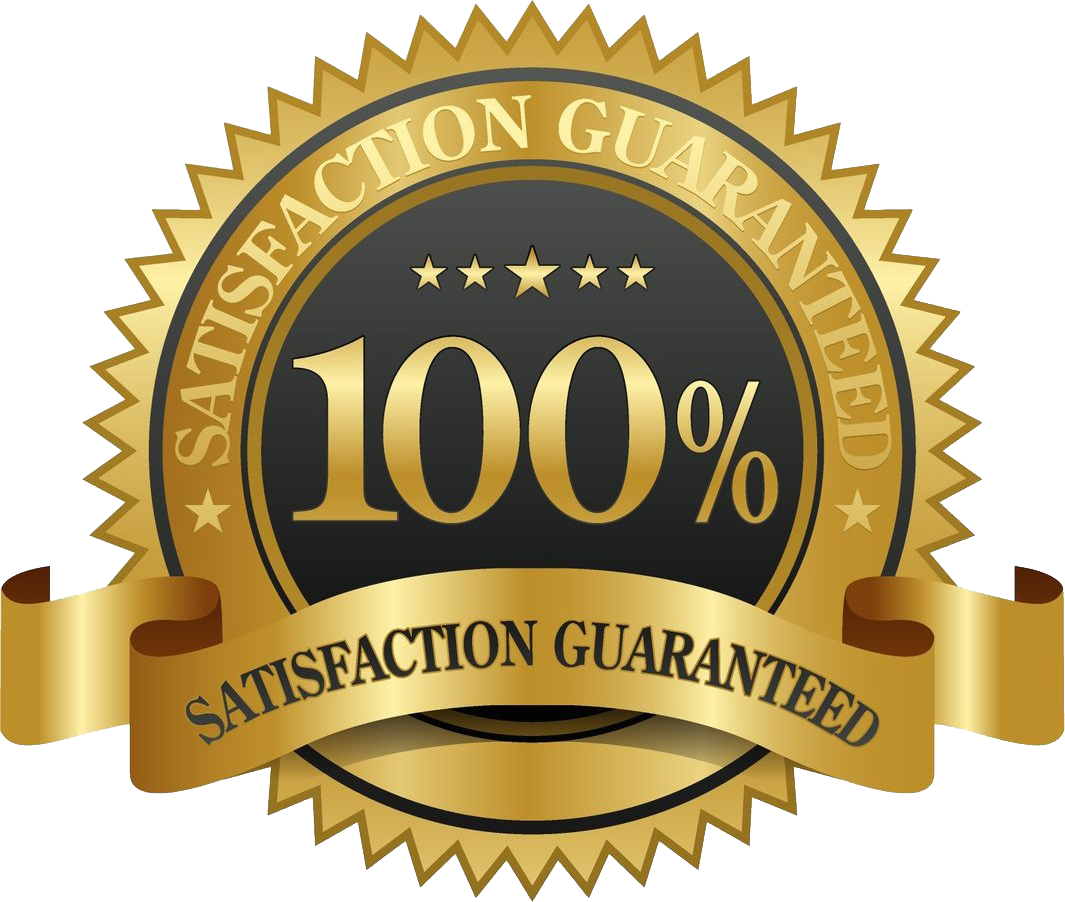 Let's be honest. You don't know me, and I don't know you.
But I want to make sure that you get the results you want from my program.
So I decided to take all the risk and give you full 30 days to go through the program.
During this time, you can put it to the test. Follow the course and listen to the coaching calls. Put it into practice – then decide if it's worth the price.
If not, just email to support@MyLeakyBladder.com and we'll send you a refund right away!
Total Value:
$1000
$37 TODAY!

Get Immediate Access
30-Day Money Back Guarantee
Join Today and Say Goodbye to…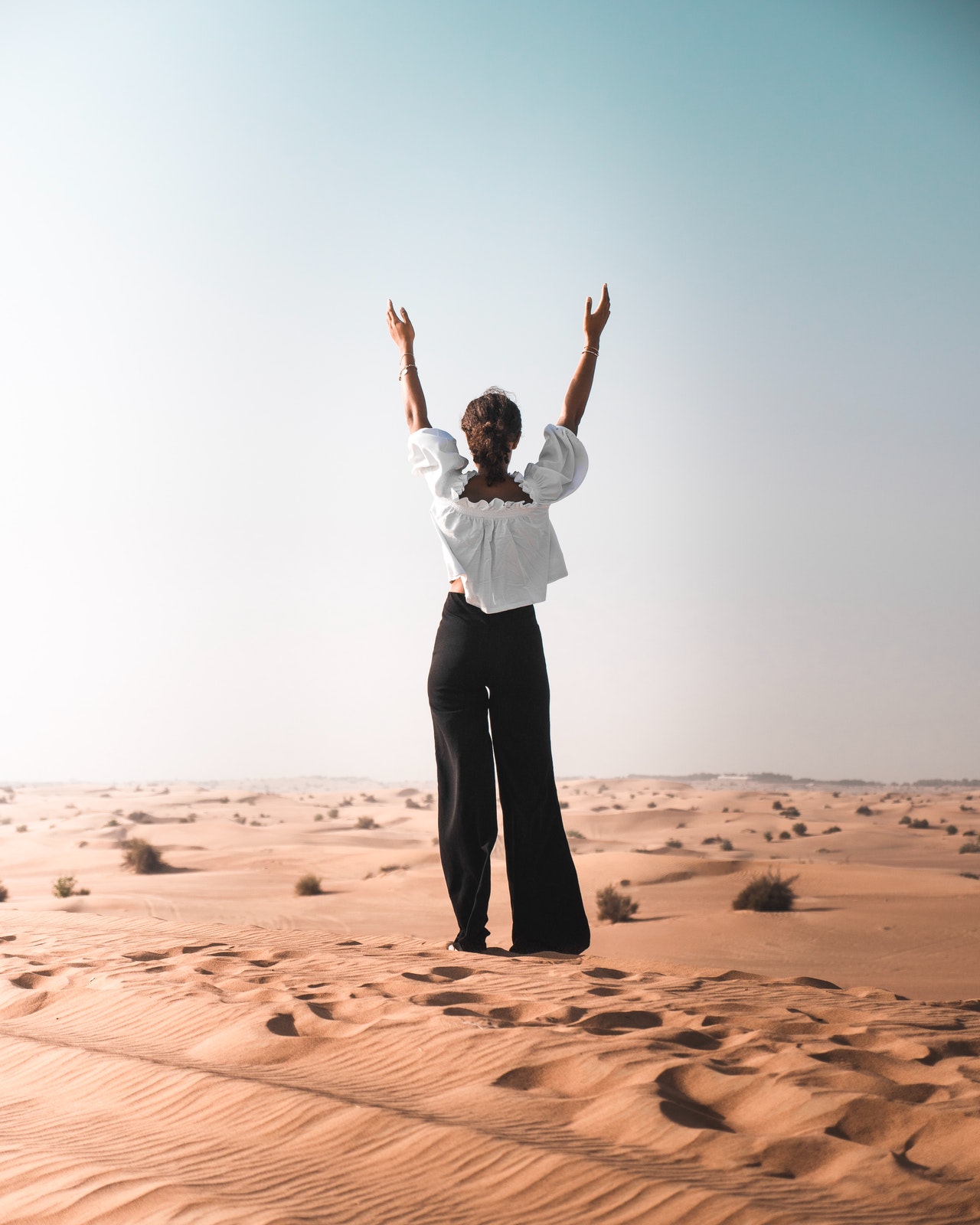 Say goodbye to wetting accidents.
Laugh, exercise, and work without having to worry about messing up your clothes.
Say goodbye to expensive incontinence products and pads.
No more pads or adults diapers that only treat the symptoms and never solve the problem.
Say goodbye to sudden urges to pee - and awkward social situations.
No more leaking in public, having to take short trips, turning down social outings, or always looking for the nearest bathroom.
Now is the time!
Stop Suffering… And Start Living!
Total Value:
$1000
$37 TODAY!

Get Immediate Access
30-Day Money Back Guarantee
Frequently Asked Questions
Who is this program for?
If you're a woman struggling with bladder leaks when you cough, sneeze, exercise, or during any daily activity; if you've tried exercises or Kegels with poor results; if you're ready to eliminate bladder leaks and get back to living worry free WITHOUT medications or expensive surgeries – then this program is definitely for you!
How is this different from other programs?
Based on years of experience working with patients, Dr. Shelia uses a combination of instructional videos and weekly coaching calls to help program participants get the result they want. Dr. Shelia is also available to work one-on-one with students in private consultations. 
Is the content available right away?
Absolutely! When you join you will get immediate access to the Week 1 lesson. You will also receive details on how to join Dr. Shelia online for the LIVE weekly training. 
I have already tried Kegels. Can I still use this program?
Yes! Most people do Kegels the wrong way. Dr. Shelia not only teaches you how to do Kegels effectively, but how to incorporate other elements into your lifestyle to support better bladder health. In many cases it take more than Kegels to stop bladder leaks.
I only have occasional bladder leaks. Will this work for me?
Yes! Urinary incontinence does not get better with time – it only gets worse. Most women wait 6 years before seeking help. That's far too long! The sooner you take action, the better.
What if I don't like the program and decide this isn't for me?
At just $37, you have very little to lose and very much to gain! But you are protected by our 30-Day Money Back Guarantee. If you apply the program and don't see improvement in 30 days, just let us know and we'll refund your money. It's just that simple.
Total Value:
$1000
$37 TODAY!

Get Immediate Access
30-Day Money Back Guarantee