Marketing Maverick with a Knack for Psychology-Driven Engagement.
Ralph Brogden helps you create more influence, impact, and income.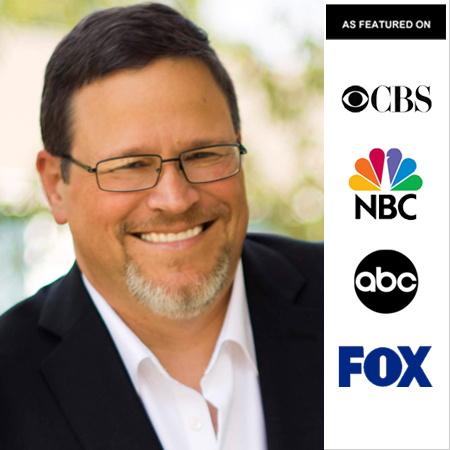 Meet Ralph
Ralph Brogden is a best-selling author, publisher, and strategic communication consultant specializing in marketing, media and business growth. His clients have been featured on CBS, NBC, ABC, FOX, USA Today, The Huffington Post and hundreds of nationally-syndicated television, newspaper, and magazine outlets. He is a producer for Business Innovators Radio Network and host of Rebelpreneur Radio for WCKG 102.3 FM in Chicago. He is a former copywriter and marketing strategist for a digital media agency in New York.
Ralph holds a master's degree in strategic communication from American University in Washington, D.C. and a bachelor's degree in marketing and psychology from the State University of New York. He is an aspiring PhD student with research interests in narrative persuasion and the psychology of influence and resistance in communication.
"Before I met Ralph, I was struggling to complete my book. So near, yet so far! I had edited it that many times I didn't want to look at it anymore. It felt like the next step would never happen. Ralph changed everything. He took my manuscript, and we finished it. Never did he alter what I was saying; actually, he helped me strengthen my message.
"If you are looking to publish your book, raise your profile, or to streamline your business in a way that gets exposure to your key audience, he is your man! I am certain that he is a living angel. Ralph, you changed my life! Thank you!"
-Toni Reilly
#1 International Best-Selling Author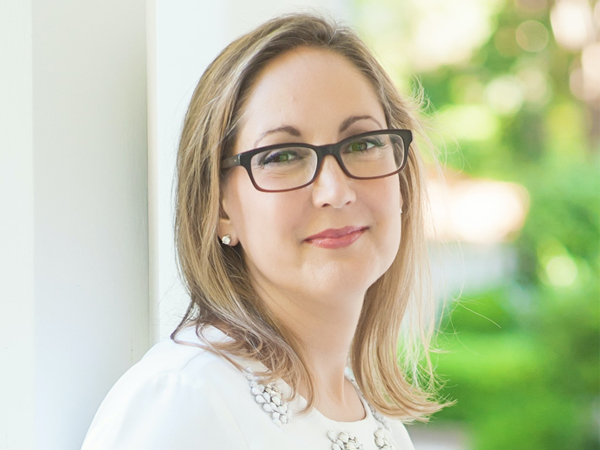 "If you are hoping to build your brand and your media presence, Ralph is an invaluable partner."
Ralph was recommended by a friend. She was thrilled with the amount of coverage he got for her book launch. I was hoping to get lots of buzz about my new book.  Ralph wrote a great article that really spoke to current events which made my book more interesting to lots of media outlets. Ralph was so easy to work with.  We had a few conversations and he took everything from there.  I sat back and he made the magic happen. 
I am thrilled that I am now able to present myself as someone who's work has been featured in so many amazing places. If you are hoping to build your brand and your media presence, Ralph is an invaluable partner.
Dr. Tonya Crombie
Organizational Psychologist, Certified Life Coach, and Bestselling Author
GuidanceForTheFuture.com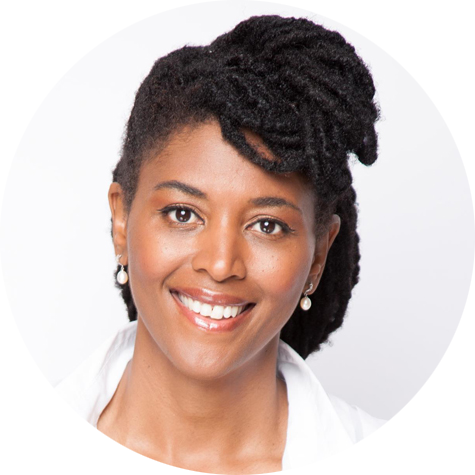 "Look no further than Ralph Brogden - I am super impressed!!"
Ralph got our interview on to some major new channels, including ABC, FOX, NBC, and 300 other networks! Ralph is very professional, very knowledgeable and a real joy to work with. He gives you clear and detailed advice and action steps. So if you're thinking about working with Ralph, stop thinking - just do it! He is MORE than worth it and the value is priceless!
Mahima
Europe's #1 Self-Mastery and Leadership Mentor, TheMahimaMindset.com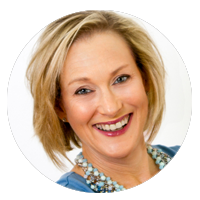 "Ralph Brogden is a master at his craft! His work is professional, seamless and exactly as promised..."
I had the honor of doing a podcast interview with Ralph for Business Innovator's Radio. Not only is this podcast reflective of me and my business, it is also genuine, inspirational, and worthwhile listening for anyone refreshing and redefining their lives. I love that our work will stand the test of time because it is filled with understandable and actionable content that was expertly and enthusiastically driven by Ralph in his role as host. I enjoyed our time together and our subsequent conversations so much that I made the decision to hire Ralph to do a news release for me. The results? Amazing! I was featured as an influencer on over 330 media outlets, which adds, and will continue to add, so much to my brand and my ability to leverage Randi Levin Coaching. In a world where people don't often stop to take the time, Ralph does. He expertly pieced together all the facets of what was important about my brand and drafted copy that I am completely proud of! Looking forward to working with Ralph again!
Randi Levin
Transitional Life Strategist, RandiLevinCoaching.com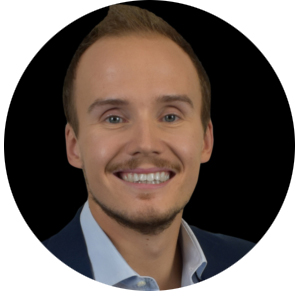 "Ralph Brogden is the best man out there!"
I wanted to work with Ralph Brogden because of his professionalism, his ability to understand my needs, his communication skills, his credibility as a journalist. The quality of his press release was exceptional. He found an angle that made the press release go viral. After working with Ralph, I feel fantastic! And I want to hire him again in the near future. If you're still thinking about working with Ralph, just do it. He is the best man out there for this kind of job!
Alain Wolf
Online Business Consultant, AlainWolfCoaching.com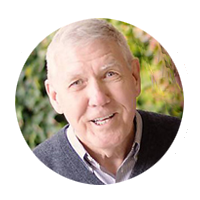 "Ralph Brogden is a true professional who knows how to maximize his clients' opportunities and create the ultimate of success..."
As a businessman who has for the past four decades dealt with hundreds of national companies and their marketing departments, I find Ralph Brogden to be a rare individual who stands head and shoulders above the competition. He is a breath of fresh air, a man of integrity, honesty, and incalculable talents who delivers with excellence on what he promises.
Don Griffin
CEO, Griffin Insurance Agency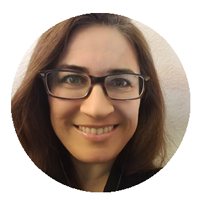 "Ralph Brogden is professional, personable and affordable..."
When I choose to do business with someone, I look at both the quality of their work and also who they are. More often than not, I choose to do business with people I trust and like. Ralph is no exception to that. Ralph is down-to-earth, genuine, kindhearted, AND also a really great writer. Ralph listened to what I was looking for and made sure my article represented me and my message in an honest and sincere way. He then pulled all the various pieces of what I do together and composed a cohesive, well-written press release that yielded a lot of attention. I received a lot of positive feedback from the press release he wrote for me and am so grateful I now have an informative and impactful, 3rd party piece of literature to share with others about who I am and what I do. Oh, and I now get to say that I was featured in more than 350 media and news outlets! For businesses looking to gain more exposure, Ralph Brogden is professional, personable and affordable. It was great working with you, Ralph!
Kim O'Neill
KimONeillCoaching.com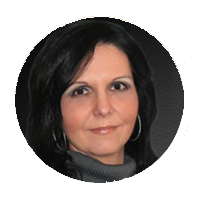 "I would, and do, recommend Ralph in a heartbeat!"
Before working with Ralph I had no idea of the impact a well written news report can have on my business and my life. My initial intention was to get "some" exposure and I never would have thought I would get the massive exposure as I did. Having Ralph do the news report on me and my project was the best thing I could have ever done and I know I would have never been able to get the exposure, fame and most of all expert status without Ralph's help. His wealth of wisdom and expertise has given me the exposure and expert status that I was looking for even more than what I had expected.
Kay Sanders
"The Jump Start Coach", KaySanders.com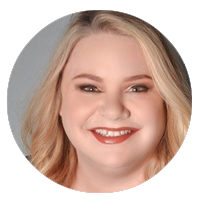 "Ralph made it easy for me to share my story..."
I speak more easily than I write, and Ralph made it easy for me to share my story and to get my point and purpose across. I definitely recommend Ralph if you need help getting the media exposure you desire!
Nicole Lewis-Keeber
Life Coach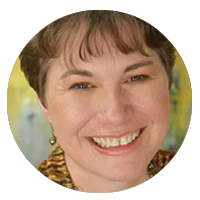 "Ralph got me on the bestseller's list..."
I had published a book, but I wasn't happy with it. At first I wondered if Ralph's approach would work for me, but I soon realized he knew what he was talking about. Besides being easy to work with, he was able to see what was missing from my book and he fixed it. Then, Ralph used his media promotion strategy to get me on the bestseller's list. I definitely recommend him to others!
Jeanette Chasworth
"The Color Whisperer", #1 Best-Selling Author and Interior Designer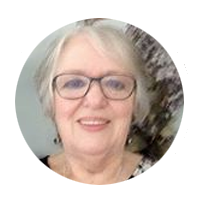 "We could not be happier with Ralph Brogden's input and work..."
In early 2015, I was happy to introduce Ralph and his marketing and promotional services to my authors. Several authors were interested and contracted with him right away. The websites he designed and built were beautiful, and I am excited to report that the first author's sales and royalties following Ralph's promotion are the second highest in the history of this company.
Nancy E. Wiliams
President, The Laurus Company Book Publishers